WE'RE TAKING LIFE TIPS FROM FORMER TEEN VOGUE EDITOR, ELAINE WELTEROTH
Elaine Welteroth is no ordinary throw-about name. It's a name that's well known in media circles globally. After becoming Conde Nast's youngest ever Editor-In-Chief where she was appointed Editor-in-Chief of TeenVogue before the age of 30; when she speaks, all we're saying is we'll listen.
This accomplished woman can be found on her instagram being goofy and talking about black consciousness and the empowerment of women globally. In a interview with coveteur she shared a few tips for the woman looking to age gracefully while conquering the world.
Age truly is but a number
"Aging is totally about your attitude… I think that we can learn a lot from Gen Z. It's a progressive headspace. They have a very fluid identity, from gender to their career paths. There's much more freedom in how they see themselves moving through the world. I love that I've had the opportunity to study them up close and speak to them through Teen Vogue, through Grown-ish."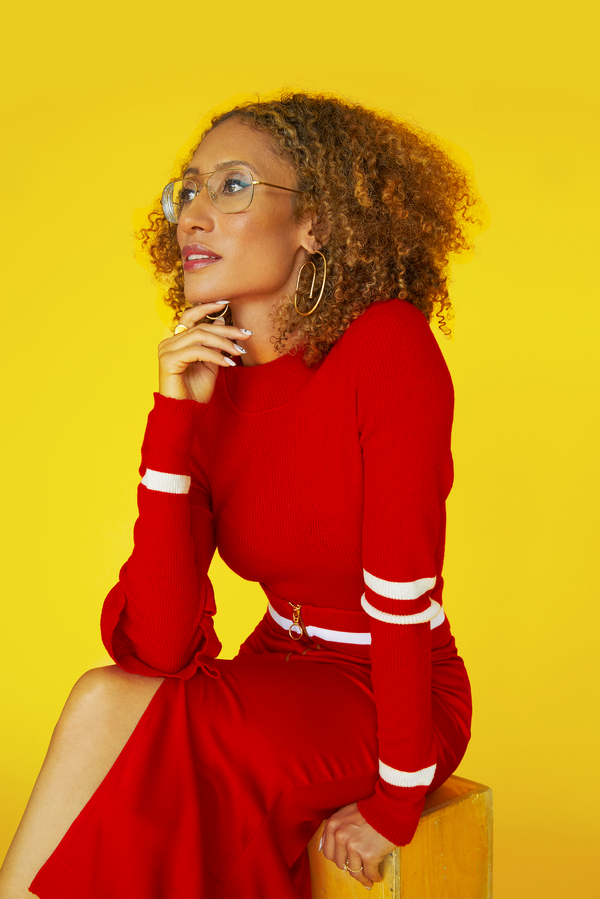 Get Out Of Your Comfort Zone
"Pushing myself to try new things, breaking out of boxes, all of that stuff has an effect on my spirit. I feel youthful in a way that I don't think I felt at 23, trying to conform to corporate culture, when that's not who I really am. I have a big personality. I like to have fun, and I like to get sh*t done. Working around 21-year-olds for six years helped me throw out all these boxes, all those old models, and embrace who I am."
Make Aging Gracefully & Joyfully The Priority
"I'm into the idea of embracing whatever aging looks like for you. It's about feeling good in your skin—no matter the age of that skin. We need to have conversations around what it's like when you start to notice the first signs of aging, and embracing it. But also, how do you maintain your skin so that you age gracefully and joyfully?"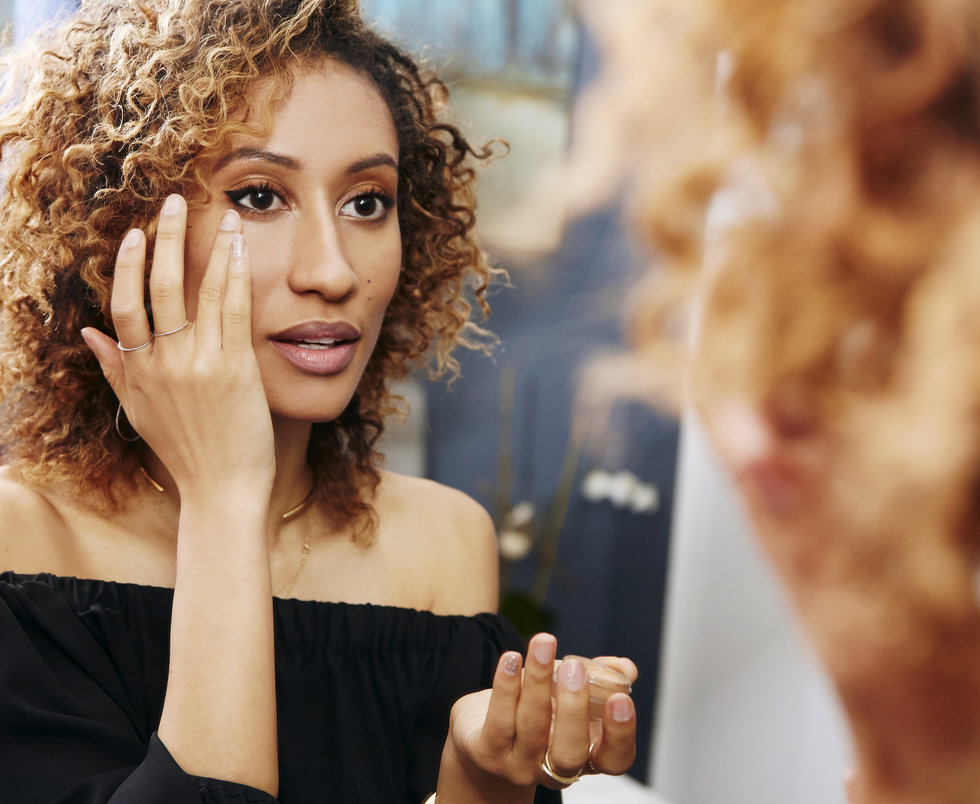 Michael Casker/Simon Said
Make Skincare & Caring For Your Skin A Staple
"My skincare regimen is pretty much the only constant in my crazy, ever-changing life on-the-go. I have been basically living on planes and doing a ton of hotel hopping lately for work—and that's the quickest way for all my routines to get thrown off. But I refuse to allow busyness to keep me from caring for my skin. No matter where I am, my favorite daily indulgence is taking an extra ten seconds between my face wash and sunscreen to blend a few drops of Dior Capture Youth Glow serum into my moisturizer. I close my eyes and pat it into my face like I'm my own DIY facialist. Even if it's the only time I stop in a day full of going, for those two seconds, I feel so spoiled! Then, of course, there's the aesthetic perks. It instantly lights up my skin and helps my makeup go on more smoothly. Without it, my jet-lagged, dehydrated skin would look dull and dry."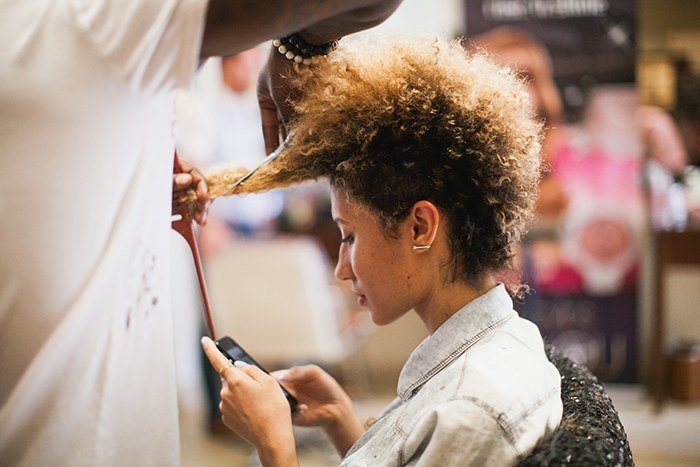 Teen Vogue
Explore Different Sides Of Yourself Through Beauty
"Explore different sides of yourself through beauty. I actually looked and felt ten years older than I was when I got into this industry. I was much more serious, I had much more conservative office lewks. I feel like once I got the job as the beauty director at 25, I started being much more experimental and almost aging in reverse. I call it the Teen Vogue effect. It's like we all go through puberty again. I dyed my hair green. I cut my hair all off. I embraced this huge, Angela Davis-style afro that I never even knew I had."
LISTEN TO YOUR MOM
"My mom never obsessed over her age, she was never one to dread getting a year older. She always said, 'Bring it on. This is better than the alternative, girl. If I'm trying to be here, I gotta move forward.'
My mom's spirit is the most exuberant, brightest thing ever. I don't even see wrinkles when I look at my mom. I want to be that fly old Black auntie one day—where I just walk into a room and light it up because I'm kind, because I'm comfortable in my skin. Who just doesn't give a sh*t anymore and will wear all of the furs!"
Turning 30 Is The Ultimate Form Of Liberation
"Turning 30 was triumphant. It was like, 'I made it. Drop the mic on my 20s.' You couldn't pay me to go back and to live through some of those hard-earned lessons. But it was also a big year in my career. It felt like everything I had been working toward for this entire decade has been realized in [that] year.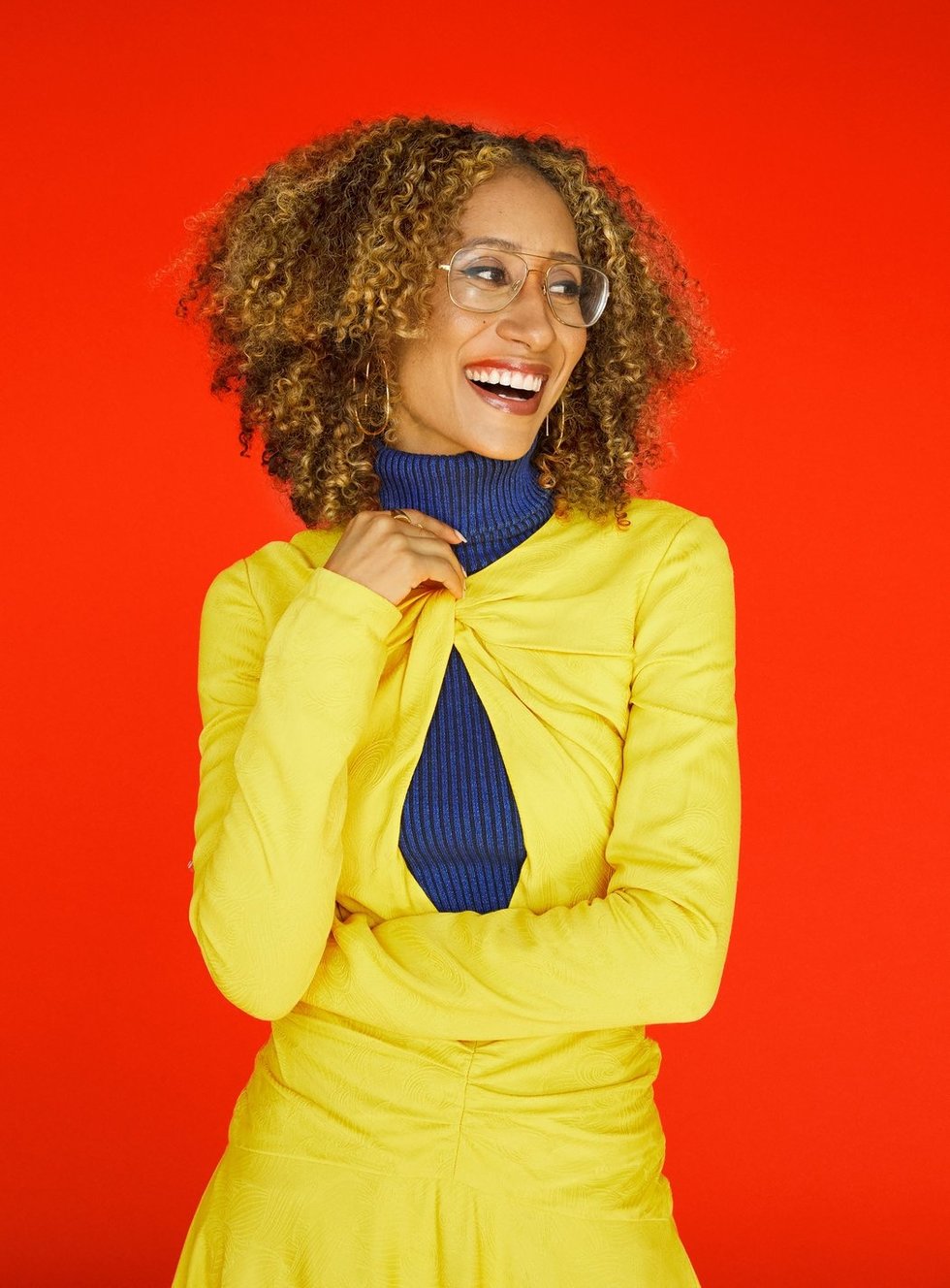 Erik Madigan Heck/The New York Times
"I was always the youngest person in the room or in a role. I was the youngest editor-in-chief in Condé [Nast] history. I've had experiences of being a young leader, feeling underestimated, and having to prove myself. I finally feel like age has caught up to me, and that's partly why it was liberating to turn 30. I've earned my damn authority!"
Culled from XoNecole.
---
---
---